We create beautiful, inspiring and functional work places and private homes. From concept and 3D drawings to color selection, product choices, and installation – we are with you all the way. And access to the largest range of sustainable quality products from the world's best designers and manufacturers comes included.
The coolest showroom in town?
Our Swedish showroom is located right in the center of Malmö, on Engelbrektsgatan 20. In the magnificent Odd Fellow palace from 1904, you'll find our studio as well as the latest from Europe's design world – lighting, carpets, sofas, armchairs, desks, chairs and textiles. Come by and let us inspire you!
In every project, big ar small, we make sure you get the best service all the way from idea to material selection and delivery. We love everything that has to do with interior design and that characterizes every assignment – whether you need a new office chair or need a completely new interior design concept.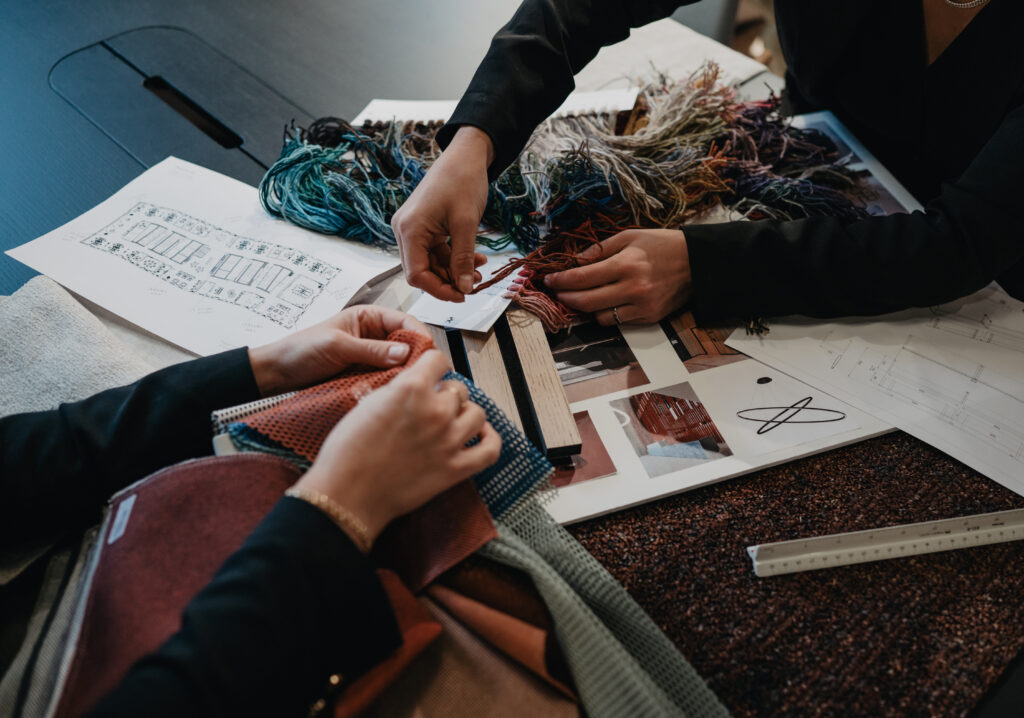 "You are very responsive and often provide several options to help us keep our budget. Everything is followed-up all the way through, we really like that!"
Kristina Borgström, Property Manager